At Annapolis Valley Home Care Ltd we have a deep respect for the dignity and well-being of our clients. 
Why Choose Annapolis Valley Home Care?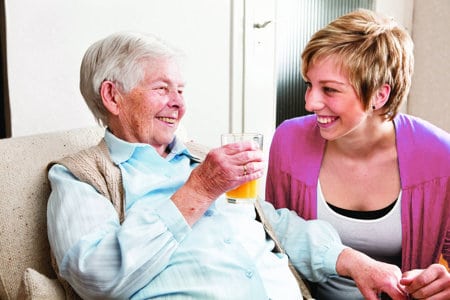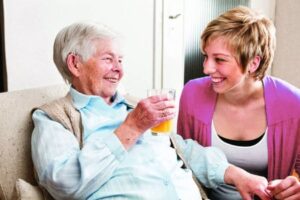 We care about you and will provide the very best quality of care to you or your loved ones.
We know the importance of continuity; we assure you that we will not send too many faces to your home.
We believe that people of all ages and abilities deserve compassionate care.
We believe in person-centred care, not task-oriented, we focus on both your personal needs and tasks at hand.
We create Care Plans specifically for you based on your needs and feedback.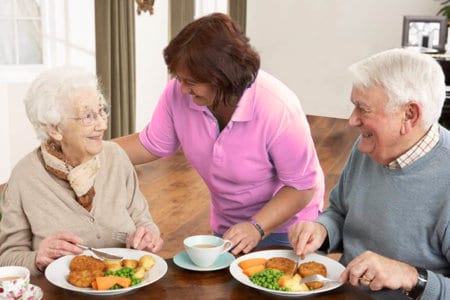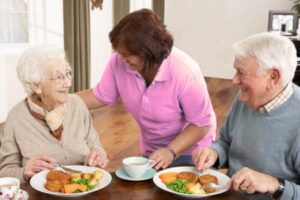 We believe that people are the happiest when they can remain living at home.
We believe that seniors are an asset to our communities and not a liability.
We provide care "Wherever you call Home".
We value family and the role that they play in your care and will consistently include them, providing options to use our Family Room in our scheduling system.
We have trained professional Care Coordinators supervisors on call 24/7, 365 days a year.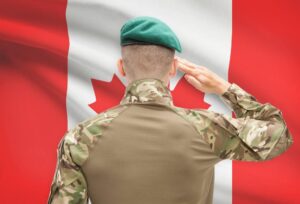 We direct bill to insurance companies, Veteran Affairs (DVA), and Workers Compensation Board. 
We provide ongoing training to our Caregivers to ensure that they can continue to stay in your home even when your needs change.
We provide regular schedules that are monitored closely to meet your needs.
We believe in constant training,  we have invested in a fully equipped training centre on site for our Caregivers.
We are a locally owned family business and appreciate your support!
          Our mission is to provide quality care to our clients enabling them to live positively in the comfort and safety of their own homes. Collaboration with other services, when necessary, and input from the client and family members will be the key focus of care plan development. We recognize that everyone has physical mental, environmental, and spiritual needs that need to be considered when providing service. Client and family input will be essential in developing a holistic care plan that changes with the needs of the client. Support services will extend to provide the support and guidance required by the families of our clients thereby ensuring that they are provided with the rest and peace of mind needed to support their loved ones.
Vision Statement
          Our vision is for every person, regardless of age, ability, religious beliefs, lifestyle choices, or financial resources to have the resources and support to remain where they call home. With the provision of supportive services in all areas of life we give back parents to their children, partners back to partners, and friends back to each other, and bring life back to our communities. Annapolis Valley Home Care Ltd in conjunction with other community groups and services will be a lead provider in the delivery of home support services for all residents in our service area.
Value Statement
          In a province with an increasing need for home support services and ongoing determination for collaborative home support services that meet the needs of all residents, our values are Compassion, Honest, Respect, and Accountability.
Core Values
♥ Caring
♥ Compassion
♥ Honesty
♥ Respect
♥ Responsibility
♥ Accountability
♥ Belief and faith in clients, staff, and community
    Staying in my home and keeping my independence are huge priorities for me.
When I was visited by your coordinator, she was the first of several local companies that had been contacted by my nephew who was visiting me from Toronto. We were so impressed with the consult that I signed up for services immediately.
I have enjoyed the support of your caregivers for over two years. There has never been an appointment missed and all your caregivers have been cheerful helpers. Each week I make a list of tasks as my needs change and they always ensure that everything is done to my satisfaction.
Every session I have with one of your caregivers renews my spirits and I am ready to tackle the demands of that day and well beyond. Your administrative staff are impressive whether by phone, emails or regular visits to assess how I am doing.
Peter Smale., Wolfville NS
     My family first engaged the services of Annapolis Valley Home Care in the fall of 2010. We began with a modest ten hours of care per week. Over the next several of years the level of care grew to more than one hundred and thirty hours per week, making it possible for my mother and father-in-law to remain together in their own home, despite some serious health issues. The management and staff were also very understanding of our need for consistency of personal care workers in the scheduling. Numerous times when family member were unable to provide care Annapolis Valley Home Care would come to our rescue with a replacement, usually with only a few hours' notice.
The personal care workers themselves were knowledgeable, pleasant, dedicated and considerate of the needs of my parents. I deeply appreciate the supportive and professional manner of all the staff members. I am pleased to highly recommend their home care services.
Jill Cox, Middleton NS
   Annapolis Valley Home Care truly care. The entire organization are professional, kind and reliable. When they sign on to care you can trust they will be there.
They become part of your family. When my mother needed help during an illness, we employed them. Many months later my mother is much better but has no intentions of giving up her "girls". They have become an important part of my parents life's. Thank you for their continued support. I do not hesitate to recommend Annapolis Valley Home Care.
Susan Tidman, Kingston NS